The latest recommendation
MORE
Head Coach of China Women's National Volleyball Team Ms. Lang Ping Is Present at the "Gemdale – Lang Ping Meet-up" at the Mid-autumn Night
2016.10.18
Views:276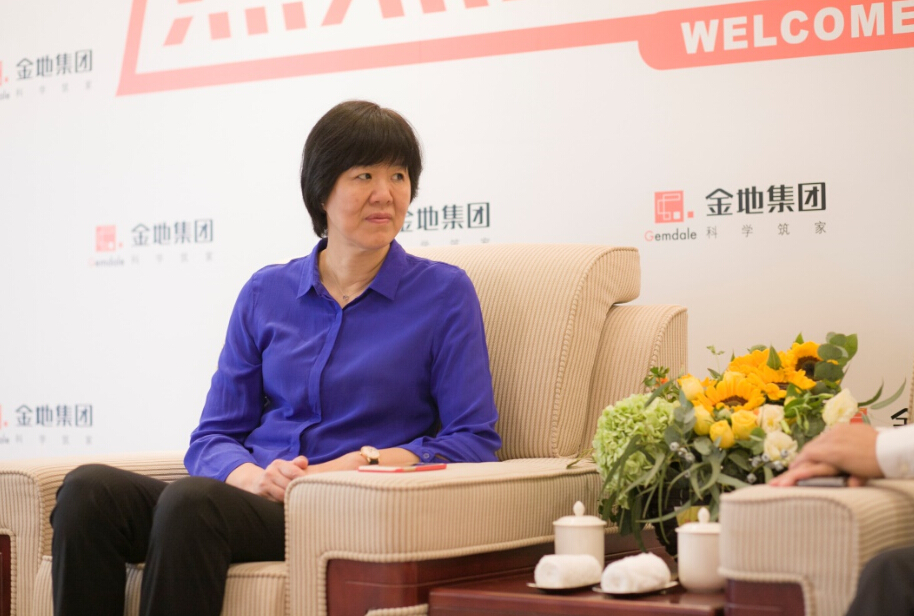 On September 15, 2016, Ms. Lang Ping, Head Coach of China Women's National Volleyball Team and her family came to Xi'an to attend the 2016 CCTV Mid-autumn Evening held in Tang Paradise, Qujiang New District and were hosted in Hyatt Regency Xi'an under Gemdale. It was such an honor for Gemdale Xi'an to invite Ms. Lang Ping and here family to the "Gemdale – Lang Ping Meet-up" held in Hyatt Regency Xi'an.
At 17:30 p.m., Ms. Lang Ping and her husband Professor Wang Yucheng arrived at the hotel lobby as scheduled. Mr. Zhu Keliang, General Manager of Gemdale RE Northwest China and seven representatives from the most influential medias in Xi'an were present at the meet-up.
Mr. Zhu Keliang, General Manager of Gemdale RE Northwest China made a speech and said that Ms. Lang Ping was a legal in the world's volleyball history and a pilot leading in the inheritance and innovation of the Chinese women's volleyball team spirits. He sincerely thanked Ms. Lang Ping and her volleyball team for the positive energy demonstrated before the public and the spiritual belief set to push forward the development of China. He hoped that Gemdale could also be part of the promotion and practice of the positive energy. Gemdale RE Northwest has always been sticking to the spirit of "being an advocator of urban culture", and has been sparing no efforts in facilitating the development of the urban culture, which is represented by its full involvement in a series of urban cultural events like CCTV Mid-autumn Evening, Silk Road International Film Festival and Xi'an Symphony Orchestra Outdoor Performance.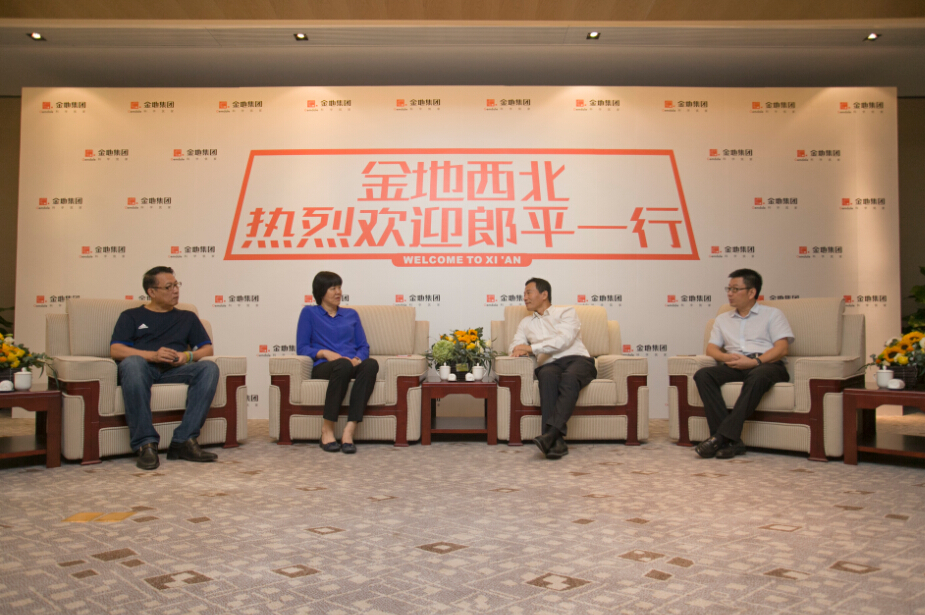 During the subsequent conversation, Ms. Lang Ping showed a strong interest in Gemdale's global layout, main business status and others. The meet-up was ended by a gift exchange between both parties, where Gemdale presented a shadow puppet – a featured product of Shaanxi - handmade by an intangible cultural heritage handicraftsman to Ms. Lang Ping and her husband, representing Gemdale's best wishes towards the family. In return, Ms. Lang Ping gave a volleyball personally signed as a present and had a group photo taken with leaders and guests present at the meet-up.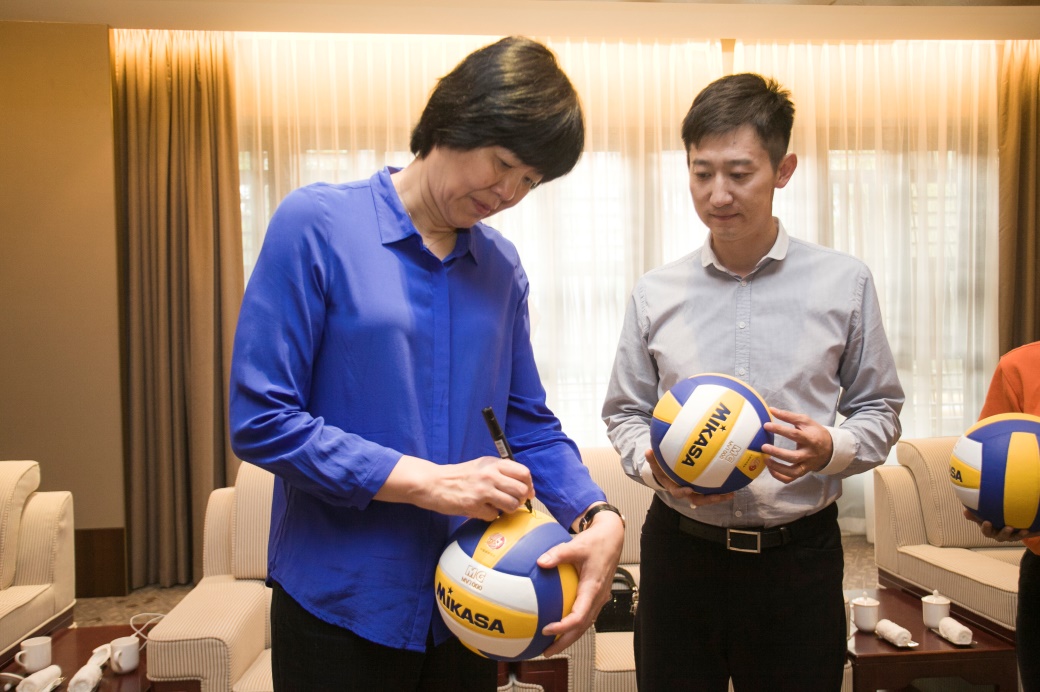 It was said that all workers stationed in all projects of Gemdale Xi'an were dressed in volleyball clothing to welcome the visit of Ms. Lang Ping. Meanwhile, the video collection campaign I Have Something to Tell Lang Ping was also carried out synchronously in the city.?